Homepage
Welcome to the Home Page of

Alternative Reality, s.r.o.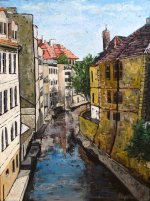 Alternative Reality is a small, family firm, based in Prague, that offers its Clients an alternative from the larger, impersonal organizations when seeking to satisfy their needs for:
Short term accommodation
Long term accommodation
Property Purchase and Management
Modernization / reconstruction of Apartments
Building an individual House
The
Creation and administration
of a Czech
Limited liability company
(s.r.o.) for property purchase or commercial activities
Recommending and managing the Services of reliable
Local experts
, such as lawyers, bankers, mortgage brokers, accountants, builders/craftsmen, etc.